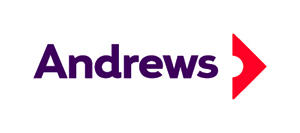 Flowers blossom for their own joy but they have brought happiness to local residents and those who pass by The Triangle on a daily basis.
The pink and mauve triangular bed which was first to be planted in late May, with verbena and verbascum, various geraniums, astrantia and erysimum amongst others, is now firmly established. Other specimens have been kindly donated from the many beautiful gardens of local residents.
Andrews Estate Agents have generously sponsored some of the planting in the blue and white bed which is beginning to create a splash of colour, particularly along Hermitage Street. Indeed, local Branch Manager, Matthew Lever, who can usually be found behind his desk in the Bath Road Branch of Andrews, came to dig in alongside regular NARA volunteers.
The final bed, predominantly facing Francis Street, has been designed to bring a blaze of autumnal colours when completed. Look out for the specially gifted rose which will be planted early in September.
Whether planting or mowing, weeding or watering, what all of our volunteers have enjoyed is the conversations with members of the community who stop to point out their personal favourites or just to comment on how The Triangle has changed the streetscape for the better.